Projekte, Bakkalaureatsarbeiten, Diplomarbeiten, Dissertationen
Wenn Sie Interesse haben bei uns ein Projekt (PR), eine Bakkalaureats- (BA), Diplomarbeit (DA) oder Dissertation zu schreiben, kontaktieren Sie uns bitte per e-mail mit Angabe Ihres präferierten Themenwunsches oder Ihrer präferierten Themenwünsche.
Wir bieten zur Zeit die auf dieser Website publizierten Themen an. Weitere Themen, auch eigene, sind, sofern sie zu unseren Forschungsbereichen passen, ebenfalls - abhängig vom konkreten Fall - möglich. Die Themen können in persönlicher Absprache mit Ihnen unter Rücksichtnahme auf Ihre spezifischen Interessen in der Regel auch noch angepasst werden.
Einigen Themen kann ein rotes Rufzeichen vorangestellt sein. Das bedeutet, dass das Thema vor kurzem neu hinzugefügt wurde oder gerade aus anderen Gründen besondere Aktualität hat.
Derzeit haben wir keine konkreten Themen für Dissertationen veröffentlicht. Wenn Sie eine Dissertation bei uns schreiben möchten, schreiben Sie uns bitte ein e-mail zur Abstimmung möglicher Themen.
Die Sprache Ihrer Ausabeitung kann unabhängig von der Formulierung auf dieser Seite sowohl Deutsch als auch Englisch sein.
Anmerkung: Wir betrachten qualitative Betreuung, wissenschaftliche Anleitung, und One-on-One Mentoring als wichtigen Teil eines erfolgreichen Studiums. Unser Selbstverständnis ist, dass wir eine aktive Forschungsgruppe sind, bei der sich auch Studierende in die Sicherheitsforschung einbringen können und sogar sollen. Dazu bieten wir neben der Lehre unterschiedliche Möglichkeiten zur aktiven Teilnahme an, z.B. die intrinsisch motivierte Partizipation oder Mitorganisation von CTF-Contests im Rahmen unseres CTF-Teams defragmented.brains. In informellen Rahmen kann man dabei Wissen austauschen und weitergeben, gemeinsam an interessanten Challenges arbeiten, interessante Forschungsfragen diskutieren, die eigene Motivation in Resonanz bringen mit Gleichgesinnten, und schlussendlich nicht nur sich, sondern auch andere StudentInnen weiterbringen.
Dies alles setzt jedoch auch entsprechende Ressourcen in der Betreuung voraus. Es kann daher in speziellen Situationen vorkommen, dass ein konkretes auf dieser Seite ausgeschriebenes Thema im Einzelfall nicht sofort bearbeitet werden kann. Dies hängt von unterschiedlichen Faktoren ab, z.B. Vorwissen in bestimmten Themengebieten oder der eigenen Motivation sich engagiert in neue Themen einzuarbeiten.
Wenn wir Sie und Ihre Security-relevanten Fähigkeiten noch nicht gut kennen (z.B. weil Sie noch keine Projekte mit uns bearbeitet haben, weil wir Sie im Rahmen unserer Lehrveranstaltungen noch nicht gut genug kennenlernen konnten, und Sie auch als aktive/aktiven defragmented.brains SpielerIn, nicht erlebt haben), werden wir daher in einem gemeinsamen Kennenlern-Gespräch Ihre Kenntnisse und Erwartungen mit den einzelnen Themen und Anforderungen daran abgleichen mit der Zielsetzung die besten Voraussetzungen für alle Interessierten zu schaffen.
Bei ausgewählten Themen erachten wir aus unserer Erfahrung heraus eine aktive Mitwirkung bei CTF-Contests im Rahmen unseres CTF-Teams defragmented.brains als besonders sinnvoll. Diese sind mit einem vorangestellten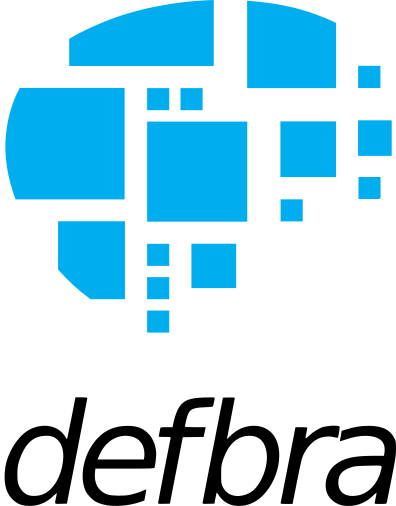 ausgezeichnet.
Grundsätzlich freuen wir uns über alle Studierende, die aus eigenem Antrieb und mit einem Bestreben nach guten Ergebnissen interessante Security-Themen mit uns bearbeiten.
Einige der nachfolgend gelisteten Arbeiten können in Form von Kooperationen mit externen PartnerInnen durchgeführt werden. Es besteht in diesen Fällen auch immer wieder die Möglichkeit von weitergehender, eventuell bezahlter Mitarbeit in den Projekten. Gute ESSE-ForscherInnen haben oft schon aus der Projektarbeit einen direkten Weg ins Berufsleben gefunden.
Heap Exploitation (PR,BA,DA): Many different heap allocator exist. Attacks on traditional memory allocators such as dlmalloc, jemalloc, etc are intricate but well-studied. Recently, some heap allocators emerged that are optimized for different performance scenarios with limited security countermeasures, such as the HOARD memory allocator, while others are optimized for security, such as DieHard, or Cling. Explore exploitation techniques for different heap allocators, what are their respective strengths and limits in real world scenarios. What is the best trade-off between heap protection and performance?
 Errors in Cryptographic Proofs (BA,PR,DA): Cryptographic proofs give confidence about the security of cryptographic schemes. However, cryptographic proofs are usually intricate and error-prone. The published literature is replete with security proofs that turned out later to be erroneous. In this thesis, you are going to focus on a specific family of cryptographic schemes, such as encryption schemes, authenticated key exchange, anonymous ecash, or different secure mulitparty computation protocols. You will compare security models and definitions, learn to understand their respective strengths and limitations for the selected family, and examine correct and erroneous security proofs. You will extract and expound on the high-level proof structures, identify the different proof techniques employed, and fill in technical details omitted by the scientific publications. You will analyze and categorise errors in the proofs, and will explore the practical significance and the potential real-world vulnerabilities that result from the weaknesses of the incorrectly proven schemes.
Advancing the Security of Password Authentication (PR,BA,DA): Although secure protocols for password authentication such as SRP or J-PAKE exist, they are rarely used in practice. This situation is suboptimal. Work on improving this situation. Survey and compare all important methods suggested by the literature. Provide implementations of secure mechanisms for suitable open source products. Analyze the security and shortcomings of existing implementations. Contribute to the the design of new internet standards, respective the extension and update of existing standards, such as EAP (RFC 3748) and IKEv2 (RFC 7296).
Cache Side-Channel Attacks on Password Hashing Schemes (DA): At least since the Spectre and Meltdown reveleations, cache side-channel attacks are a widely known security problem for many computer architectures. Long before the Spectre and Meltdown bugs have been discovered, cache side-channel vulnerabilities have been shown to enable attacks on cryptographic algorithms. Some modern password hashing schemes that do not have password-independent memory-access patterns, such as Argon2i, are known to be vulnerable. Consider cache side-channel attacks on passward hashing schemes within the wider context of cache side-channel attacks in general, and provide a practical implementation and analysis of cache side-channel attacks on a vulnerable password hashing scheme.
Implementing Secure Electronic Signatures (PR, BA, DA): Qualified electronic signatures provide means to issue effectual signatures, as their handwritten counterparts do. The security of electronic signatures is of utmost importance. Applications processing XML based electronic signatures (XAdES) are subject to various kinds of attacks. Analyse attack vectors, analyse and compare libraries for XAdES signatures. Choose a library and implement a secure prototype for creating and verifying XAdES signatures.
Security Analysis of Referencing Methods in XML Signature (PR, BA, DA): References are used for different purposes in XML Signatures. Analyse their security impact on an application processing such signatures. Develop test cases that simulate the discovered attacks and execute them against a prototype implementation.
Survey of Current Rootkit Technology (PR,BA,DA): Analyze, compare, and survey state-of-the-art rootkit technology and employed mechanisms from available software artifacts. Which methods are discovered by rootkit detection tools? How easy is it to circumvent existing detection methods? Enhance existing and devise novel rootkit mechanisms, and describe how to mitigate against them.
Proof-of-Concept Rootkit (PR,BA,DA): Implement selected rootkit components for a proof-of-concept rootkit using novel approaches and promising mechanisms and/or design and implement effective mitigation mechanisms against selected rootkit techniques.
State-of-the-Art Rootkit using ARM Trustzone (DA): Many modern smartphones come equipped with a hardware based security extension (ARM Trustzone) capable of running a separate, secure OS. Explore the possibilities to use the ARM Trustzone for developing rootkit technology. Develop a proof-of-concept rootkit. Explore the technical possibilities to detect and prevent such malicious use of this security extension.
Derzeit keine offenen Themen vorhanden.
Erweiterung eines VoIP-Sicherheitstestlabors um die Möglichkeit zur automatisierten Durchführung von Sicherheitstests von VoIP-Hardphones (PR/BA/DA): Immer mehr AnwenderInnen verwenden als Teil ihrer Telefonielösungen VoIP-Hardphones. Oft sind in solchen Hardphones aber auch Sicherheitsfehler enthalten. In dieser Arbeit erweitern Sie daher ein vorhandenes VoIP-Sicherheitstestlabor um die Möglichkeit Hardphones automatisiert zu testen.
Weitere VoIP-Themen nach Absprache (PR/BA/DA): Weitere VoIP-Sicherheits-Themen sind nach Abstimmung gerne möglich. Bitte schreiben Sie uns ein e-mail.
Sicherheitstests
 Weitere Sicherheitstests-Themen nach Absprache (PR/BA/DA): Weitere Sicherheitstests-Themen, z.B. zu Testlabs/Testumgebungen, sind gegebenenfalls nach Abstimmung gerne möglich. Bitte schreiben Sie uns ein e-mail.
Mobile Security
Derzeit keine offenen Themen vorhanden.
Software Security
Derzeit keine offenen Themen vorhanden.
Network Security
 Evaluierung und Aufbau eines WLAN-Netzwerktraffic-Simulators (BA/PR): Evaluierung bestehender Simulationssoftware im Hinblick auf verschiedene WLAN-Konfigurationen (WPA/WPA2 PSK/Enterprise, WEP etc.). Aufbau einer simulierten WLAN-Infrastruktur zur Unterstützung von Übungsaufgaben zur Erlangung eines besseren Verständnisses von WLAN-Security im Rahmen der ESSE-Lehrveranstaltungen.
Lehre von IT-Sicherheit
Derzeit keine offenen Themen vorhanden.
Privacy
Analysis of Openly Available Data (BA): In the field of OSINT, publicly available sources - like for example all the data that can be found on the internet - are used to gather information. The targets of these techniques are usually individuals or companies. Find and evaluate possibilities of how potential relationships of different kind of data can be found.
(updated: 18.02.2019 10:41:29 +0000)
Back to Top