Projekte, Bakkalaureatsarbeiten, Diplomarbeiten, Dissertationen
Wenn Sie Interesse haben bei uns ein Projekt (PR), eine Bakkalaureats- (BA), Diplomarbeit (DA) oder Dissertation zu schreiben, kontaktieren Sie uns bitte per e-mail mit Angabe Ihres präferierten Themenwunsches oder Ihrer präferierten Themenwünsche.
Wir bieten zur Zeit die auf dieser Website publizierten Themen an. Weitere Themen, auch eigene, sind, sofern sie zu unseren Forschungsbereichen passen, ebenfalls - abhängig vom konkreten Fall - möglich. Die Themen können in persönlicher Absprache mit Ihnen unter Rücksichtnahme auf Ihre spezifischen Interessen in der Regel auch noch angepasst werden.
Einigen Themen kann ein rotes Rufzeichen vorangestellt sein. Das bedeutet, dass das Thema vor kurzem neu hinzugefügt wurde oder gerade aus anderen Gründen besondere Aktualität hat.
Derzeit haben wir keine konkreten Themen für Dissertationen veröffentlicht. Wenn Sie eine Dissertation bei uns schreiben möchten, schreiben Sie uns bitte ein e-mail zur Abstimmung möglicher Themen.
Die Sprache Ihrer Ausabeitung kann unabhängig von der Formulierung auf dieser Seite sowohl Deutsch als auch Englisch sein.
Anmerkung: Wir betrachten qualitative Betreuung, wissenschaftliche Anleitung, und One-on-One Mentoring als wichtigen Teil eines erfolgreichen Studiums. Unser Selbstverständnis ist, dass wir eine aktive Forschungsgruppe sind, bei der sich auch Studierende in die Sicherheitsforschung einbringen können und sogar sollen. Dazu bieten wir neben der Lehre unterschiedliche Möglichkeiten zur aktiven Teilnahme an, z.B. die intrinsisch motivierte Partizipation oder Mitorganisation von CTF-Contests im Rahmen unseres CTF-Teams defragmented.brains. In informellen Rahmen kann man dabei Wissen austauschen und weitergeben, gemeinsam an interessanten Challenges arbeiten, interessante Forschungsfragen diskutieren, die eigene Motivation in Resonanz bringen mit Gleichgesinnten, und schlussendlich nicht nur sich, sondern auch andere StudentInnen weiterbringen.
Dies alles setzt jedoch auch entsprechende Ressourcen in der Betreuung voraus. Es kann daher in speziellen Situationen vorkommen, dass ein konkretes auf dieser Seite ausgeschriebenes Thema im Einzelfall nicht sofort bearbeitet werden kann. Dies hängt von unterschiedlichen Faktoren ab, z.B. Vorwissen in bestimmten Themengebieten oder der eigenen Motivation sich engagiert in neue Themen einzuarbeiten.
Wenn wir Sie und Ihre Security-relevanten Fähigkeiten noch nicht gut kennen (z.B. weil Sie noch keine Projekte mit uns bearbeitet haben, weil wir Sie im Rahmen unserer Lehrveranstaltungen noch nicht gut genug kennenlernen konnten, und Sie auch als aktive/aktiven defragmented.brains SpielerIn, nicht erlebt haben), werden wir daher in einem gemeinsamen Kennenlern-Gespräch Ihre Kenntnisse und Erwartungen mit den einzelnen Themen und Anforderungen daran abgleichen mit der Zielsetzung die besten Voraussetzungen für alle Interessierten zu schaffen.
Bei ausgewählten Themen erachten wir aus unserer Erfahrung heraus eine aktive Mitwirkung bei CTF-Contests im Rahmen unseres CTF-Teams defragmented.brains als besonders sinnvoll. Diese sind mit einem vorangestellten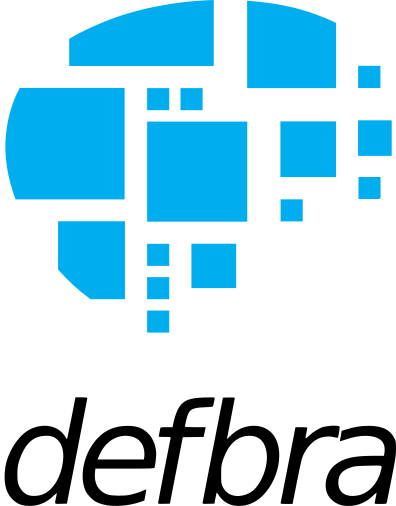 ausgezeichnet.
Grundsätzlich freuen wir uns über alle Studierende, die aus eigenem Antrieb und mit einem Bestreben nach guten Ergebnissen interessante Security-Themen mit uns bearbeiten.
Einige der nachfolgend gelisteten Arbeiten können in Form von Kooperationen mit externen PartnerInnen durchgeführt werden. Es besteht in diesen Fällen auch immer wieder die Möglichkeit von weitergehender, eventuell bezahlter Mitarbeit in den Projekten. Gute ESSE-ForscherInnen haben oft schon aus der Projektarbeit einen direkten Weg ins Berufsleben gefunden.
Heap Exploitation (PR,BA,DA): Many different heap allocator exist. Attacks on traditional memory allocators such as dlmalloc, jemalloc, etc are intricate but well-studied. Recently, some heap allocators emerged that are optimized for different performance scenarios with limited security countermeasures, such as the HOARD memory allocator, while others are optimized for security, such as DieHard, or Cling. Explore exploitation techniques for different heap allocators, what are their respective strengths and limits in real world scenarios. What is the best trade-off between heap protection and performance?
Surveying and Improving Tooling for Pentesting (PR): At present, there is a lot of tooling available for penetration testing. Many of the tools have not been updated recently, are not sufficiently documented, contain unfixed bugs, or sometimes do not properly fit the job. Contribute to open source by surveying and improving current tooling to make it easier useable for everyone.
 Privacy-Preserving Contact Tracing (BA/PR/DA): Non-pharmaceutical interventions (NPIs) to mitigate pandemics such as COVID-19 include location-based contact tracing to efficiently identify possibly infected persons to be isolated and quarantined. Privacy-preserving ways to implement such measures are needed to enable targeted surveillance in order to save lives without risking misuse of highly sensitive location data and instituting unfettered mass surveillance. Approaches include techniques from Multi-Party Computation (MPC) such as Private Set Intersection (PSI), as well as creative ad-hoc solutions. In this thesis or course project you will research and evaluate practical ways to achieve scalable privacy-preserving location tracking / contact tracing, or work on illuminating the theoretical foundations of relevant approaches, and help raise awareness about important privacy-safeguards that liberal, democratic societies should not throw overboard if not strictly necessary even (especially) in times of prolonged crises and hardship.
TLS 1.3 0RTT (BA): The newest iteration of the TLS protocol, TLS version 1.3, introduced a zero rountrip time mode of operation (0-RTT). While increasing the performance for certain applications, the TLS 0-RTT mode introduces new vulnerabilities, requiring additional countermeasures by application developers. As part of this thesis you should survey the adoption of TLS 1.3. 0-RTT and implemented countermeasures, and evaluate the security impact of this new TLS protocol feature.
Cryptoraphic Attack Toolkit (BA/PR/DA): The Cryptographic Attack Toolkit (CAT) is a nascent open source research toolkit started by ESSE researchers and students, with the aims of consolidating cryptographic attacks in one framework and providing a useful basis for evaluating the practicability of cryptographic attacks, many of which are only insufficiently described in the literature, and not yet comprehensively testable against real applications or protocol implementations without much effort. In this thesis or course project, you will extend CAT and contribute to the project by improving the understanding of cryptographic weaknesses by making attacks more amenable, both in practice and theory, to the security practicioner and systems researcher.
Post-Quantum Cryptography (BA): Various problems on integer lattices, such as the shortest vector problem (SVP), seem to provide an interesting ground on which cryptographic protocols can be supposedly constructed that may be secure in the the post-quantum age (where powerful adversaries will use quantum computers to break Factoring and DLog-based cryptography such as ECC). In this thesis, you will explain, analyze, and juxtapose different supposedly hard problems on lattices and compare them with regard to their respective complexity.
Errors in Cryptographic Proofs (BA,PR,DA): Cryptographic proofs give confidence about the security of cryptographic schemes. However, cryptographic proofs are usually intricate and error-prone. The published literature is replete with security proofs that turned out later to be erroneous. In this thesis, you are going to focus on a specific family of cryptographic schemes, such as encryption schemes, authenticated key exchange, anonymous ecash, or different secure mulitparty computation protocols. You will compare security models and definitions, learn to understand their respective strengths and limitations for the selected family, and examine correct and erroneous security proofs. You will extract and expound on the high-level proof structures, identify the different proof techniques employed, and fill in technical details omitted by the scientific publications. You will analyze and categorise errors in the proofs, and will explore the practical significance and the potential real-world vulnerabilities that result from the weaknesses of the incorrectly proven schemes.
Advancing the Security of Password Authentication (PR,BA,DA): Although secure protocols for password authentication such as SRP or J-PAKE exist, they are rarely used in practice. This situation is suboptimal. Work on improving this situation. Survey and compare all important methods suggested by the literature. Provide implementations of secure mechanisms for suitable open source products. Analyze the security and shortcomings of existing implementations. Contribute to the the design of new internet standards, respective the extension and update of existing standards, such as EAP (RFC 3748) and IKEv2 (RFC 7296).
Cache Side-Channel Attacks on Password Hashing Schemes (DA): At least since the Spectre and Meltdown reveleations, cache side-channel attacks are a widely known security problem for many computer architectures. Long before the Spectre and Meltdown bugs have been discovered, cache side-channel vulnerabilities have been shown to enable attacks on cryptographic algorithms. Some modern password hashing schemes that do not have password-independent memory-access patterns, such as Argon2i, are known to be vulnerable. Consider cache side-channel attacks on passward hashing schemes within the wider context of cache side-channel attacks in general, and provide a practical implementation and analysis of cache side-channel attacks on a vulnerable password hashing scheme.
Survey of Current Rootkit Technology (PR,BA,DA): Analyze, compare, and survey state-of-the-art rootkit technology and employed mechanisms from available software artifacts. Which methods are discovered by rootkit detection tools? How easy is it to circumvent existing detection methods? Enhance existing and devise novel rootkit mechanisms, and describe how to mitigate against them.
Proof-of-Concept Rootkit (PR,BA,DA): Implement selected rootkit components for a proof-of-concept rootkit using novel approaches and promising mechanisms and/or design and implement effective mitigation mechanisms against selected rootkit techniques.
State-of-the-Art Rootkit using ARM Trustzone (DA): Many modern smartphones come equipped with a hardware based security extension (ARM Trustzone) capable of running a separate, secure OS. Explore the possibilities to use the ARM Trustzone for developing rootkit technology. Develop a proof-of-concept rootkit. Explore the technical possibilities to detect and prevent such malicious use of this security extension.
Derzeit keine offenen Themen vorhanden.
Erweiterung eines VoIP-Sicherheitstestlabors um die Möglichkeit zur automatisierten Durchführung von Sicherheitstests von VoIP-Hardphones (PR/BA/DA): Immer mehr AnwenderInnen verwenden als Teil ihrer Telefonielösungen VoIP-Hardphones. Oft sind in solchen Hardphones aber auch Sicherheitsfehler enthalten. In dieser Arbeit erweitern Sie daher ein vorhandenes VoIP-Sicherheitstestlabor um die Möglichkeit Hardphones automatisiert zu testen.
Weitere VoIP-Themen nach Absprache (PR/BA/DA): Weitere VoIP-Sicherheits-Themen sind nach Abstimmung gerne möglich. Bitte schreiben Sie uns ein e-mail.
Sicherheitstests
 Weitere Sicherheitstests-Themen nach Absprache (PR/BA/DA): Weitere Sicherheitstests-Themen, z.B. zu Testlabs/Testumgebungen, sind gegebenenfalls nach Abstimmung gerne möglich. Bitte schreiben Sie uns ein e-mail.
Mobile Security
Survey of Current Anti-Reverse Engineering Technologies (BA/DA/PR): A variety of tools that aim to prevent the reverse engineering of applications exist. Such tools are commonly used in mobile applications as they are a popular target for attackers. They employ code obfuscation, code encryption, and many more mechanisms to aggravate attacks. Analyse, survey, and compare current anti-reversing tools.
Circumventing Anti-Reverse Engineering Tools (BA/DA/PR): Over the years, anti-reversing tools for mobile application have been leveraging more and more sophisticated mechanisms. First-generation approaches use simple heuristics to detect root access and very basic obfuscation methods to protect the source code of an application. Nowadays, techniques such as hook detection, code encryption, and white-box cryptography are commonly used in many products. Put yourself in the role of an attacker and research methods to bypass state-of-the-art anti-reverse engineering tools.
Improving Anti-Reverse Engineering Mechanisms (BA/DA/PR): The development of advanced reverse engineering tools and anti-reverse engineering techniques is a steady back and forth. The improvement on one side triggers an improvement on the other side. In the last few years the side of reverse engineering got a boost with the release of tools such as Ghidra and Frida. Research state-of-the-art tools used to reverse engineer applications. Analyse how these tools help in the process of reverse engineering. Implement and test measures to obstruct the reverse engineering process.
Software Security
Improving Security of Critical Components (BA, PR): In the last few years, there have been multiple memory-related vulnerabilities found in various applications. For example, recently a vulnerability was found in the sudo application, granting root privileges by abusing a heap-based buffer overflow. The Rust programming language aims to address such problems, while performing almost as good as C/C++. Research the feasibility of (re-)writing critical components in the Rust programming language. Analyse questions, such as how Rust impacts the further predisposition for memory-related vulnerabilities.
Network Security
Derzeit keine offenen Themen vorhanden.
Lehre von IT-Sicherheit
Derzeit keine offenen Themen vorhanden.
Privacy
Derzeit keine offenen Themen vorhanden.
Digital Forensics
Memory Forensics on Mobile Devices (BA/DA/PR): Mobile devices contain a multitude of applications that may handle sensitive data, such as banking details, login data for accounts, and medical data. All this information may at one point be stored in the memory of a device that is attacked. Bad handling of data may lead to sensitive data, e.g., being stored longer than needed and made accessible to unintended third-parties. Improve on memory dumping techniques for mobile devices as well as analyses techniques for extracting sensitive data from memory dumps.
(updated: 21.02.2021 23:51:28 +0000)
Back to Top